O
ne of the most storied and prolific histories in modern music began when Neil Young moved from Toronto to Winnipeg as a teen. He grew up in the 50's listening to the hits of the day. He formed the local group The Squires in 1962 and they were soon emulating their idols playing the coffeehouses around the Winnipeg area. After realizing they'd gone as far as they could, he headed back to Toronto and Yorkton – a virtual folk haven at the time. But although he was heavily influenced by folk roots, he was still exploring his musical diversity (a trademark trait over the years).
He joined the pre-funk group The Mynah Byrds with Bruce Palmer, headed by later-disco star Rick James. But it wasn't long before he and Palmer realized this wasn't for them. They headed to California and formed Buffalo Springfield. With Stephen Stills, Ritchie Furay and Dewey Martin they recorded 3 albums from '67 to '68, helping shape the entire country-rock fusion idea and scoring several hits along the way. Stills & Young both left the group in early '69. While Stills formed a group with David Crosby & Graham Nash, Young began work on a solo debut. He was signed to Reprise Records later that year.
His self-titled debut was released in the summer of '69 and featured Jack Nitzsche, who Young had worked with wile in Buffalo Springfield. The rawness of some of his trademark guitar-work was evidence in such tracks as the country-twinged "The Emporor of Wyoming" and balladeer-style of "The Last Trip To Tulsa". That same year saw his first album with Crazy Horse, EVERYBODY KNOWS THIS IS NOWHERE. Backed by the classic opening track "Cinnamon Girl", glimmers of whatwould later influence an entire country-rock fusion shone through. "Down By The River" also showcased what would become his signature on the typical ballad type of song.
But before long he would team up again with Stephen Stills, making Crosby Stills & Nash now CSNY.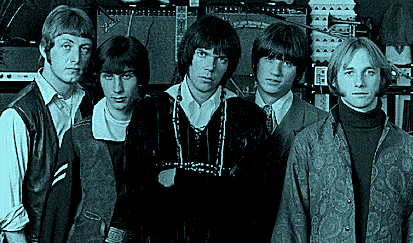 Again pioneering an entire sound, their folk-rock combination paved the way for countless others in later years. DEJA VU, the quartet's 1970 debut, is considered by many to be a quintessential album in the annals of rock history, containing the timeless classics "Teach Your Children" and the autobiographical "Woodstock".
Unable to shed the need for solo work, he released AFTER THE GOLDRUSH the same year. The title-track, "Southern Man", the tender "Only Love Can Break A Heart" and cover of the country standard "Oh Lonesome Me" all helped shed any doubt about Neil Young as a legitimate superstar. A year later he was working on his next solo album after releasing the critically acclaimed CSNY live album FOUR WAY STREET. HARVEST hit the shelves in early 1972 – instantly gaining both critical and public praise and became one of the quintessential rock albums of the 70's. From the haunting "Old Man" and "Heart of Gold" to utilizing a group of friends under the monikor of The Stray Gators and The London Symphony Orchestra on "A Man Needs A Maid", the album truly stretched any previously held boundaries. "The Needle & The Damage Done" and "Are You Ready For The Country" both helped turn sales of over 5 million copies worldwide.
Later that year his first foray into filmwork. JOURNEY THROUGH THE PAST was sort of an autobiographical documentary on Young's musical journey thusfar. Very raw and not particularly well-thought out – it was less than enthusiastically embraced. TIME FADES AWAY soon followed, a continuation on the mellow-folk sound predominant on HARVEST. Often loose and ragged, the album also has a driving emotional force, spurred in part by the drug overdose of guitarist Danny Whitten earlier that year. "Don't Be Denied" is a moving autobiographical account of Young's childhood and his use of music as an escape. He teamed up once again with Crosby Stills & Nash and released SO FAR in '74 and scored huge with the politcally-inspired "Ohio", before returning solo later that year, churning out another solo effort. ON THE BEACH was actually his second submission for the new album, as record execs didn't like the majority of what he had in mind for the new record. OTB continued in the folksy-balladeer path.
The majority of the rejected material to begin with was reworked and surfaced as TONIGHT'S THE NIGHT in '75. Haunting and brooding, it followed the death of another of his roadmates, Danny Whitten from Crazy Horse who'd died of a heroin overdose. As a tribute to Whitten and although not particularly heralded by the record company, sales proved otherwise and the record became one of his strongest musical offerings to date. Highlighted were the two part title-track, the moody "World On A String" and "Come On Baby Let's Go Downtown" – the last song collaberated on between Young & former Crazy Horse guitarist Darren Whitten.
Apparently getting the dark cloud out of his system, he returned to a country-rock sound in his writings and soon reformed Crazy Horse. ZUMA was released before year's end and contained a more refined approach, tho keeping the raw sound always present with Young. Other noteable cuts included "Pardon My Heart," an acoustic number and "Through My Sails," retrieved from one of Crosby, Stills, Nash & Young's aborted recording sessions.
He teamed up with Stephen Stills again, this time as the duo in the Stills-Young Band, cutting LONG MAY YOU RUN on Reprise in '76 and featuring the slow-moving hit title-track. The album was mostly made up of old throwaways the 2 had done individually and collectively over the years. After his 3-record set DECADE later that year, followed by the BUFFALO SPRINGFIELD GREATEST HITS release, his next solo effort was AMERICAN STARS N BARS in '77. The usual wide array of influences and musical paths were evident in what was actually out-takes dating back to 1974. Crazy Horse was used on most of the tracks, tho the album was a solo release.
Next up was '78's COMES A TIME. Long awaited by his now legions of fans, it carried all the trademark raw folk sound intertwined with thought provoking poetry to be heralded as HARVEST's successor – over 6 years later. Tight melodies and lush arrangements had steel guitar solos dominate and Young's vocals were made more accessible by being paired with Nicolette Larson's harmonies. Larson's own version of "Lotta Love," released shortly after the original, became a top ten hit. Other highlights included the reflective "Already One," which treats the unusual subject of the nature of a divorced family, the ironic "Field of Opportunity," and a cover of Ian Tyson's folk standard "Four Strong Winds" – often referred to as the most honest interpretation recorded since the original.
A live Crazy Horse album came out in the spring of '79. All new recordings, RUST NEVER SLEEPS was the earliest example of an artist performing live all new numbers, divided into different sets according to their 'style'. On the record was "Hey Hey My My (Out Of The Blue), the slightly altered version – "My My Hey Hey (Into The Black)", "Pocahantus" and "Powderfinger" – a tale of music & cocaine – and their
inevitable links. In an unusual move, he recorded a show that summer at San Jose' Cow Palace, issuing it as LIVE RUST just four months after RNS. LIVE RUST was used as the soundtrack to Young's second rockudrama, 'Rust Never Sleeps' …. confused yet? Featuring tracks spanning his career (4 of which were covered on RNS), the album was mostly ignored – despite it capturing Young's live presence and being a fan's dream.
1980 saw Young contribute to the quickly-forgotten Bill Murray movie 'Where The Buffalo Roam', then release the solo album HAWKS & DOVES before year's end. A less-than-enthusiastic greeting awaited the record, full of confusion and lack of direction. Still, it covered many topics few others were attempting, like the personal battles and family commitment in "Stayin' Power". He still held true to form – voicing his political and sociological views in "Union Man", "Comin' Apart at Every Nail", the title-track andthe cover of Jimi Hendrix's "Little Wing", but lacklustre sales showed the fans were losing track of what he was doing sometimes.
Crazy Horse rode back into the studios, just in time for RE-ACTOR in '81. Always charged with a raw brutality, it dished out typical grungier-than-fashionable Neil Young guitar-drenched rock album. As always, he couldn't keep quiet about a number of issues, including the state of the American car industry in "Motor City". "Rapid Transit" gave a glimpse of what was yet to come, experimenting with syntehsizers in sort of a 'Talking Heads style'.
His most confusing album ever saw the light of day in early 1982. After leaving Reprise he signed with Geffen, and released TRANS, a very pseudo-techno collection of tracks which featured a voice synthesizer masking one of the most distinguishable voices in popular music. The result was something the loyal followings couldn't get, and something the general public didn't even try to figure out – even the ones who were listening to similar artists, such as Flock of Seagulls and Kraftwerk.
Just as puzzling but at least somewhat more commercially acceptable and less shocking was the '83 release of EVERYBODY'S ROCKING. Under the monikor of Neil Young & The Shocking Pinks, it followed in the veins of something Stray Cats or even Teenage Head would release. A rockabilly-twinged 50's style sound rang out loud & clear. "Kinda Fonda Wanda", "Cry Cry Cry" and "I'm Wonderin'" all transferred easily to video, helping the album stand out as one of the year's best in the middle of a barrage of cookie cutter type keyboard pop of the day. He spent the better part of '84 working on his next release.
After legal hassles with his label due to what they termed as 'deliberate attempts to submit uncharacteric recordings', 1985's OLD WAYS was self-explanatory. Going back to his roots, it seemed Young was trying to appease the heads at Geffen, or that he had simply gotten some silly ideas out of his system over the last couple records. Originally rejecting the record, the basic tracks were worked over while Young was on the road with a country band called The International Harvesters. OLD WAYS followed in the path of records like HARVEST and COMES A TIME, but with a more country flavour. References to the cowboy way of life and a simpler time in general are abundant, most noteably in the helping hand lent by the likes of Waylon Jennings & Willie Nelson.
It was that same year that he was one of several Canadian musicians to lend their name and talent to the Ethiopian famine relief effort when they recorded the David Foster-penned "Tears Are Not Enough". 1986's LANDING ON WATER was up next, featuring "Hippie Dream", a retrospective look at the 60's in general (& some thought of a recovering addict named David Crosby in particular). He finished his obligations to Geffen in '87 with the new Crazy Horse album, LIFE.
Within a year he'd reunited with Crosby Stills & Nash and were shopping for a label. Signing with Atlantic, AMERICAN DREAMS came out in 1988 and was instantly met by enthused critics in a year that had few things to celebrate. The tight harmonies while in the same songs as the raw emotion these four had become renowned for were a welcome listen. The title track helped the album to good sales results. But never content, the ever-wandering Young returned to Reprise Records and released THIS NOTE'S FOR YOU under the realm of Neil Young & The Bluenotes that same year. The age of video was upon us and the wit & sarcasm of the title-track (an indirect jab at David Geffen's lawsuit of Young that was later dropped for not being 'commercial enough') crossed over well with MuchMusic and MTV. The videos also helped acquaint a younger audience with one of rock's most endearing performers.
1989 saw an Oriental-only EP release in ELDORADO. One of his most critical and commercial successes in years came with FREEDOM shortly thereafter. 3 of the 5 tracks on ELDORADO wound up here. With two drastically different versions of the single "Rockin' In The Free World", it re-affirmed him as one of the industry's most hard to pin down performers. From the laid-back country feel of a pair of duets with Linda Ronstadt to the political statements in the horns-oriented "Crime In The City", to the covers of The Drifters' "On Broadway" – – Neil Young was back & in full form.
He reunited with Crazy Horse for 1990's RAGGED GLORY. Dominated by Young's unmistakeable guitar-work and voice, the tunes were for the most part a collection of strong melodies which sometimes were little more than launching pads for over-indulged guitar excursions: "Love To Burn" and "Love And Only Love" both were 10 minute epics. "Country Home" and "White Line" were actually rehashed throw-aways from Crazy Horse projects in the past. The tour that ensued ended up as the live albums ARC and WELD, both released in 1991 – first individually, then together as a 3-disc set. Not well-received, Young went back to the drawing board to try to recapture his audience. What transpired was what he seemed to excel at most … folk.
1992's HARVEST MOON resulted in Young's most commercially successful release in nearly 15 years. The folk-offerings were translated through one of the true masters, aged with experience and seasoned with tight harmonies and light melodies 20 years after its predecessor, HARVEST. Indeed, not only did the 2 albums share similar names – but was an admitted attempt to gain back his reputation as one of the best folk-writers, hoping to rekindle some chart success along the way. It worked. Many of the same guest musicians even appeared again, including Linda Ronstadt and James Taylor. The now mid-40's Young had simply picked up where his younger self had left off as an established but still wandering young musician. HARVEST MOON showed that he'd found his way. Where he wrote of trying to save failing relationships, now he wrote about regret & loss. His penchant for writing about controversial issues continued, this time in "Natural Beauty" and "War of Man". Even the title-track & lead single and "From Hank To Hendrix" speak in a reflective tone. "The Unknown Legend" speaks of a 'what if? scenario' and "Old King" is a fond memory of his dead dog.
A year later Geffen decided to release a 'best of' package of their 3 albums with Young. When he insisted on having a hand in the end product, LUCKY THIRTEEN took on a whole new look. Four previously unreleased tracks were included – "Depression Blues", "Get Gone" and the bluesy "Don't Take Your Love Away From Me" were all live recordings with the Shocking Pinks. "Ain't It The Truth" was a live track cut with the Bluenotes. There was also an alternate version of "Sample and Hold" from TRANS and a live version of "This Note's For You." Later that year UNPLUGGED was released. Considered by most to be one of the best albums in that forum you could HOPE to ever achieve, it showcased one of the world's greatest storytellers in a stripped down acoustically-driven intimate setting spanning his entire career.
In '94 he was back with Crazy Horse for SLEEPS WITH ANGELS. Still showing they could rock with the best of them, it showcased their influence on anyone who ever called themselves grunge-rockers. With the energy of the title-track (written presumably about the death of Kurt Cobain – who'd died earlier that year) and their penchant for still writing AM unfriendly epics, their rawness showed up any so called grunge movement happening at the time, evidenced by the lead track "My Heart" and "Prime Life". The University of Grunge was back in session the next year, when Young teamed up with Pearl Jam for MIRROR BALL. Although they weren't allowed to use the name 'Pearl Jam' on the album for contractual reasons, they were utilized much like Crazy Horse was in an inspirational sense. He fed off one of new music's hottest and most poetic groups to turn in one of his most critically-acclaimed offerings ever. Pushing the limits, he utilizes a pump organ in a number of tracks and the sheer rawness of the album shone through in the controversial abortion-inspired "Song X" and the lead single "Downtown".
1996 saw the release of one of Neil Young's most confusing & experimental efforts ever. With the exceptions of some movie dialogue and poetry read by star Johnny Depp, this soundtrack to Jim Jarmusch's film 'Dead Man' was entirely instrumental. The sound itself seemed overly-unproduced, even for someone who fuzz guitar, wahwah pedals and distortion became more 'frequent' than 'new'. There are other parts however which lend themselves nicely to his use of organs, pianos, harpsichords and acoustic guitar.
Next on the menu was the reunion with Crazy Horse – BROKEN ARROW, released the same year. Those even slightly familiar with what was to be expected weren't disappointed. Typical Neil Young when with Crazy Horse, it served up a good solid diet, with heavy guitar work and innovative harmonies as the main course. Occasional country-twinged hors-douvres and the usual artistic vision only translatable with three tracks averaging around 8 minutes each. Also included was a very raw live cover of Jimmy Reed's "Baby What You Want Me To Do". Yet another tour with Crazy Horse resulted in a live record. '97's YEAR OF THE HORSE was another highly energized compilation which coincidentally served as the inspiration to another concert-film documentary of the same name.
He reunited with CSNY in '99 for the quickly-forgotten LOOKING FORWARD, then reverted to his solo ways – welcoming the new century with SILVER & GOLD. Originally intended to be released nearly 2 years earlier, the delay saw the album go through a number
of incarnations and what emerged was a seemless weaving of county and folk threads into a blanket of one of popular music's most prolific artists of all time. Self-described as a continuation to the latest installment of the CSNY reunion, it actually contained reworkings of songs scrapped in the 80's. The subsequent tour resulted in ROAD ROCK – FRIENDS & RELATIVES before year's end. The third live album in a decade and countless over his career at this late hour was highlighted by the 18 minutes for "Cowgirl in the Sand" and 11 minutes for "Words" – for the die-hards only, as are the previously unreleased "Fool for Your Love," a 10 minute "Tonight's the Night" and "All Along the Watchtower" (featuring Pretenders' Chrissie Hynde on guitar).
In 2002 Young released ARE YOU PASSIONATE. This was the first time he'd used Booker T & The MG's as his back-up for band for a record, despite occasionally playing live with them for nearly a decade. The natural result was an album with more soul grooves than a person expected … uncharacteristic even for a man whose entire career has been built on being out of the mainstream. The warm seduction in tracks like the title-track and "When I Hold You In My Arms" further displayed that just when you have the answer to what makes Neil Young tick, he changes the question.
He followed it up with GREENDALE a year later. Yet again he showed why he's the master at not being labelled or stereotyped. The reunion (again) with Crazy Horse sparked critics' imagination with such tracks as the lead-off "Falling From Above", the twang in "Devil's Sidewalk" and the soulful "Be The Rain".
Perhaps the greatest testament to Neil Young's influence is the fact there have been not one, but FOUR tribute albums. The industry's best alternative rockers started it all off in 1997 with the 2 CD set THIS NOTE'S FOR YOU, while Soul Asylum, Flaming Lips, Victoria Williams & Dinosaur Jr were among the artists appearing on 1999's THE BRIDGE. A year later PICKIN' ON NEIL YOUNG was released. A bluegrass flavoured tribute, it featured many of the genre's top new acts, as did GETTIN' HIGH ON NEIL YOUNG released in 2002. Young is currently working on a package of all-new material. What it will sound like … no one knows … probably not even Neil himself.