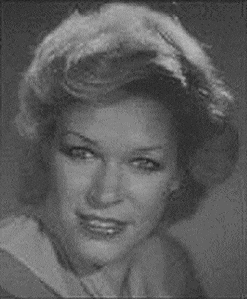 C
onsidered by many afficianados to be the queen of Canadian country music, Carroll Baker was born in Bridgewater, NS in 1946, and was literally born into country music. While she was growing up in nearby Port Medway, her father Gordon was a fiddling legend in the Maritimes. And although she also immersed herself in the burgeoning rock and roll scene at an early age, it was her country roots that she fell back on after the family moved to Toronto when she was a teenager.
Her first foray into music was in a bar band in Oakville, Ontario in 1969. But when she was fired after only a few weeks, she sang casually at jamborees and fairs around southern Ontario. She was asked to join a local CBC radio program, where artist and musician George Petralia heard her, who subsequently talked her into recording a new song he'd written, "Mem'ries of Home." At the age of 23, she had her first hit single on independent Gaiety Records, which stayed on the charts for 26 weeks.
Gaiety's president Don Grashley became her manager, also producing and writing many of her hits over the next several year, and got her a deal with RCA. The song preceded her debut album of the same name, which helped earn her a Juno Award nomination in 1970 for top female singer, her first of over two dozen nominations over her illustrious career.
Her self-titled sophomore album a year later produced more gold, when "Love Now and Pay Later" made it to #15, and "A Hit In Any Language" also made the top 40. While working on a new album, RCA released "It's Late And I Have To Go" (which Baker wrote) from the debut album, and a pair of new singles followed – "That's How My Heart Beats for You" and "The World I Know Is Now," each which made it to #16. But just as her career was taking off, she briefly retired, when she became pregnant with her first and only child.
Gaiety eventually talked her into returning to music, and like the first two albums, her next record, I'D GO THROUGH IT ALL AGAIN in '73, mostly contained songs she'd either hand-picked herself, or were written by Grashley. The story of a mother's first child, "Ten Little Fingers," was a monstrous hit, making it to #3 on the chart and staying there for over 20 weeks. While "All Them Irons In The Fire" failed to make the top 40, the title track reached the top 10, "Little Boy Blue" made it to #16, and "Wichita" peaked at #27.
She moved over to Columbia Records and recorded several tracks in Nashville with Grashley. The hand-picked songs that preceded her 1977 self-titled album included Conway Twitty's "I've Never Been This Far Before," "The Hungry Fire of Love," "One Night of Cheatin'," "Tonight With Love," and "Why I Had To Pass This Way," all of which reached the top of the country singles chart, making her a shoe-in on the podium at the '77 Junos. She won her first award for top female country artist, and while performing onstage with Ronnie Hawkins at the ceremonies, she also got to witness The Hawk's wardrobe malfunction up close and personal, when he unwittingly bounced and strutted around with a broken zipper. Selling over 100,000 units in Canada, it also became her first platinum album, and also picked up a Big Country Award for top album of the year.
She switched labels again, this time to RCA. After Columbia's compilation album called CLASSICS was out, she released SWEET SENSATION that fall. It peaked at #8 on the albums chart, and she enjoyed more gold success, starting with a cover of the '50s Leslie Gore classic, "It's My Party," and then a re-recording of "It's Late (And I Have To Go), rounded out by "The Morning After Baby Let Me Down" and "I Might As Well Believe." A fitth single, "Portrait In The Window," followed in early '78.
Following its release, she struck a deal with Tee Vee Records, who released 20 COUNTRY CLASSICS, which was eventually certified platinum. Due to it only being a single album, all the songs were edited so 20 could fit on one vinyl, and included both previously recorded but unreleased, as well as new interpretations of some of the genre's biggest hits from some of country's biggest stars, including Loretta Lynn's "Don't Come Home A Drinkin'," a handful of covers of Hank Williams Sr, Dolly Parton's "Coat of Many Colours," and Tammy Wynette's "Stand By Your Man." It also included a few of Baker's own biggest hits, such as "Ten Little Fingers" and "Why I Had To Pass This Way."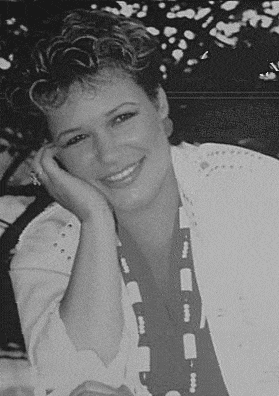 She enjoyed a #1 hit with her cover of Blue Swede's "Hooked On A Feeling," prior to the release of IF IT WASN'T FOR YOU in the summer of '78. She didn't write any of the material herself, and the single was followed to the top of the charts by another cover, Ray Griff's "I'm Getting High Remembering" that fall. "Build My Life Around You" made it up to #5 the following January . Other noteable cuts included her takes on Kris Kristofferson's "Me & Bobby McGee" and Hank Sr's "I'm So Lonesome I Could Cry."
She'd already become a television darling, appearing on several awards shows and countless charity telethons (which she continued to do for the next two decades) and was almost a regular on Tommy Hunter's program. But in '78 CBC produced the first of two specials on her in their "Superseries" programs. In '79, she was also offered her own summer replacement series, entitled "The Carroll Baker Jamboree." 1979 also marked her first tour to the UK, where she played at the Wembley Festival for the first of many times over her career.
She won the Juno for top female country artist back to back in '78 and again a year later. Her 1979 win would be the last time she would go home with the.big prize, despite being nominated 17 more times throughout her career, either as an artist, or for song or album of the year.
By the time HOLLYWOOD LOVE was in the stores in 1980, the lead single "My Turn" had fallen off the charts, but not until reaching #5 and also crossing over to the adult contemporary side, hitting #23. The title track was first out of the blocks after the album's release, and it held firm at #1 for over a month, as did it's follow-up, "Still Falling In Love." They too both also crossed over to the AC chart, each spending time in the top 20. The album matched its predecessor's chart success, peaking at #2.
As her contract with RCA was coming to an end, her last album of new material with them was ALL FOR THE LOVE OF A SONG in 1981. The lead single "Breaking and Entering" was another cross-over hit, making the top 20 on both the country, as well as the AC chart. The album also featured her first American hit, "Mama What Does Cheatin' Mean?." Although it failed to make the top 40, it peaked at #12 in Canada, and was followed by the #6 hit "Brand New Tears." Along with several concert dates south of the border, she also started making fairly regular appearances on American TV, most noteably on "Nashville Now" and other programs on the original CMT.
After winning her fifth CCMA (Canadian Country Music Association) Award for female artist of the year, she took the next year off, touring only sparsely. Her new manager Ed Preston meanwhile was setting up his own label, Tembo Records. After RCA released the GREATEST HITS album, they also dug into the vaults and before you knew it, "The Second Time Around" from the HOLLYWOOD LOVE lp was on the radio, peaking at #4. By this point, she'd spent an incredible combined 528 weeks on the chart.
She returned in 1983 with A STEP IN THE RIGHT DIRECTION. The music had a definite shift to the mainstream, and she was rewarded with her sixth gold record for 50,000 units sold in Canada. The lead-off was "I'm So Excited," which peaked at #26 on the AC chart, followed by the cross-over hit duet with Eddie Eastman "Too Hot To Sleep Tonight." It made the top 40 on the country side, as did the title track. "Love Hangover" and "Heart On The Run" made the top 10, and "Right Or Wrong" made it to the top 20, while also peaking at #12 on the AC chart and keeping her on the airwaves for over a year. She also hosted her third total TV special that year.
She returned to her gospel roots, some of her earliest musical influences in '86 with HYMNS OF GOLD. Critics raved at her renditions of some of the genre's most endearing contemporary and traditional Christian songs, including "How Great Thou Art," "It's No Secret (What God Can Do)," "Le'ts All Go Down To The River," "The Old Rugged Cross," "Softly and Tenderly (Jesus Is Calling," and "Peace In The Valley." She was rewarded with her third and final platinum album, and also a pair of CCMAs – for female artist and album of the year.
After the compilation, THE EARLY YEARS that same year, the singles "You Are My Everything" and "I'm An Old Rock and Roller" preceded her next album in the fall of '86, HEARTBREAK TO HAPPINESS. The third single out of the gate, "It Always Hurts Like The First Time," became her last charting US single. Like its follow-up, "If You Can't Stand The Heat," it cracked the top 10 at home. As she toured North America on a series of short tours into '86, "A Star In Mamma's Eyes" peaked at #24, while the cross-over "I'm Taking Care of Myself" and "Arms That Love" both made the top 10.
AT HOME IN THE COUNTRY was released in late 1987, and although touring was less extensive, she still made stops across Canada in support of the five top 10 singles – "Death and Taxes and Me Lovin' You," "Cheater's Moon," the cover of The Isley Brothers' "You've Lost That Lovin' Feelin'," "As Long as We Both Shall Love," and "Dreamin' Ain't Cheatin'," which made it to the list in early 1990. The single was after her first and only yuletide album, creatively entitled A CHRISTMAS CARROLL in late '89, earning her another CCMA.
As the new decade got under way, she'd all but retired from recording, and was only touring part-time. A year after releasing the compilation, HER FINEST COLLECTION, she became a member of the Canadian Country Music Hall of Fame in 1992. And in '97, she was recognized with a lifetime achievement award from the NSCMA (Nova Scotia Country Music Association). A year later, another 'best of' collection, this time a double CD entitled FROM THE BEGINNING, was released. It was followed in '99 with her second contemporay gospel album, HYMNS OF GLORY & INSPIRATION, featuring such standards as "Rock of Ages," "In The Garden," "Will The Circle Be Unbroken," and "Sweet Hour of Prayer."
Since the onset of the 2000s, she's continued to tour occasionally while the bulk of her back catalogue was made available as digital remasterings. In 2009, Baker was made a Member of the Order of Canada "for her achievements as a Canadian country music singer and songwriter," and also received the CF Martin Humanitarian Award for her philanthropic endeavors over the past five decades.