I
t's good fortune for country music fans that Colter Wall didn't follow in his father's footsteps and get into politics. Although it might too have one day led him to the Premier's chair, instead the Swift Current, Saskatchewan native picked up a guitar when he was just a toddler and followed a musical path, and hasn't looked back.
Even before releasing his debut EP, IMAGINARY APPALACHIAN, in 2015, he was catching people's imagination while paying his dues on the western Canadian club scene.
The album immediately caught critics' attention, and he was instantly likened to other musical poets like Woody Guthrie, Corb Lund, Steve Earle, and Ian Tyson. It's also been noted his Johnny Cash-like voice is perfectly suited to the simple and endearing music he writes.
Often sombre but always thought-provoking and engaging, the album featured the smash indie hits "The Devil Wears A Suit & Tie," "Livin' On The Sand," and the lead-off "Sleepin' On The Blacktop." The album also has a pair of other hot up and comers from Saskatchewan helping out – with Belle Plaine appearing on "Caroline" and The Dead South doing a cameo on "Johnny Boy's Bones."
A true-throwback, Wall's material selection for his live shows often delves into a time now almost forgotten – endless miles on the road, sleepy towns – songs just as suited for a campfire as among the list of festivals he's been adding to his resume over the last few years.
He's still doing much of the same legwork necessary to get your music heard and is becoming a favourite of the indie festival circuit. But now he can add a number of US tours that include Vegas, Nashville, and Ryman's Auditorium to the list. He's also gotten an added push from some unlikely fans – including pro wrestlers Brock Lesnar and Curtis Axel, both praising the young artist on social media. A pair of his songs have also appeared on the TV show, "Dog The Bounty Hunter" – thanks to a good word from another celebrity admirer and fellow Saskatchewan native Shannon Tweed (Gene Simmons' wife).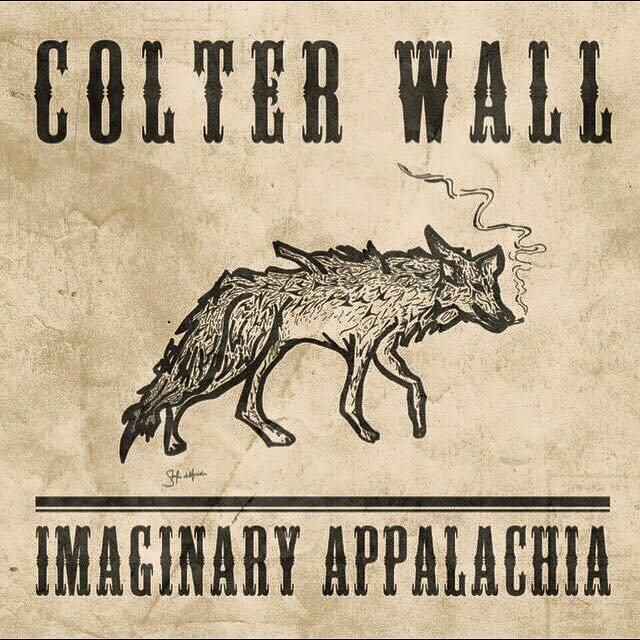 IMAGINARY APPALACHIA (2015)
Sleeping On The Blacktop
Johnny Boy's Bones
Caroline
Living On The Sand
Ballad of a Law Abiding Sophisticate
Nothin'
The Devil Wears A Suit A Tie