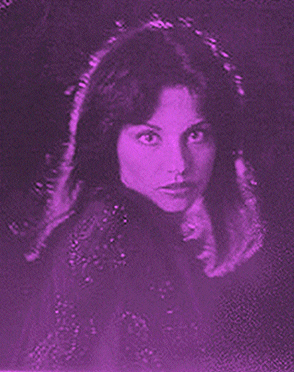 A
native of Iowa, Denise McCann grew up in a musical family and began her journey as a teen, singing in the church choir and high school musicals. In '67, having moved to California, she was at the inaugural Monterey Pop Festival. Although not in the lineup, she did get a unique memorable experience out of it. "I was simply an 18-year-old fan in the audience who happened to get to hang out backstage with Jimi Hendrix and the other performers on that amazing weekend," she said.
She spent the rest of the decade on the circuit honing her craft at local coffee houses as a folk singer. "I would play my guitar and sing my self-written folk songs, from the time I was 20 years old, an incredible experience."
She moved to Vancouver in '74, and tried her hand at several genres over the next few years. Her sound and image quickly took on a more pop-feel as she toured BC with Hot Crackers. She landed some work writing and performing commercial jingles before being signed to a deal with American based Butterfly Records in '76, with Canadian distribution through RCA.
She assembled a backing band together that included future Powder Blues frontman Tom Lavin, and released the single "It Still Hurts" early the next year. Though the song failed to live up to expectations, the record company suggested she alter her sound again, tailoring another song to the disco crowd. The song "Tattoo Man" was the next single out, and before long it was in the top 20, released in various 7″ and 12″ versions including a "special disco version" and one backed with "Either Way" (a song that never later appeared elsewhere).
"Midnight Madness" was cut next and was met with a fairly optimistic response, prompting her debut album shortly thereafter. Recorded in both San Fransisco and Vancouver, the self-titled record was a collection of nine tracks McCann had written herself, featuring The Tower of Power Horns Section.
The disco scene was in full groove and the title track was an instant hit, followed by "I Don't Want To Forget You" featuring Stonebolt's Ray Roper on bg vocals, backed by "Too Good To Be True". Produced by husband Guy Sobell (who played in the '60s folk group The Chessmen with Terry Jacks), the album was quickly reissued with a new cover under the guise of TATTOO MAN (with two song substitutions and different sequence) on RCA at home, and various indie distributors in other countries (Pathé Marconi in France, and Papillon in The Netherlands) to capitalize on the disco craze. The album cracked the top 20 in Canada and the title track went to number one in some US cities.
Her follow-up was I HAVE A DESTINY, released the spring of '79. But disco's eventual demise was in the air, and the sophomore lp was met with lacklustre response – despite being a more well thought-out effort. The title-track was released as a single and although it cracked the top 40, it stalled shortly thereafter. Featuring a young Jim Vallance on drums and produced again by Sobell, other noteable cuts included the single's flip side "I Like The Look", the soulful "It Hurts Just Like The Real Thing" and the uptempo "The Boys In The Back Room".
That summer she found herself on the ballot at that year's Junos, nominated for most promising female vocalist, but lost to Colleen Peterson. She was nominated again two years later in the same category, but again lost, this time to Claudja Barry – another to lay claim to the title of 'Canada's Disco Queen'.
Following that tenure, she continued experimenting with different sounds. In '78 she was approached by Brian 'Too Loud' MacLeod' for his new side-project from Chilliwack. The Headpins were looking for a singer, but McCann's sultry dance-image didn't quite fit the puzzle, lasting a little over a year, before the band began recording their debut in 1980 with new singer Darby Mills.
For the most part McCann all but disappeared from the music scene after marrying Randy Bachman in 1983. She did however appear on BTO's 'comeback' self-titled album the next year – doing bg vocals on "For The Weekend". Though she toyed with this project and that, she didn't appear on record again until '92, on husband Randy's ANY ROAD – co-writing and doing bg vocals on a few tracks.
She formed The Black Velvet Band with Jo Lundstrom and Harry Warner, performing their unique brand of Irish traditional music at various folk festivals until disbanding in 2000. Rose Hip Jam (an earlier incarnation of which was named The Jammin' Tarts) is the latest project of this versatile singer/songwriter.
Always a strong advocate on conservation issues, she drew attention that same year when she joined forces with Andrea Collins (Phil's ex-wife) and painter Robert Bateman's wife. The three posed nude for a calendar, with proceeds to help stop the development and subsequent deforestation of Saltspring Islands, off the coast of Victoria. She still lends her support to this day to a variety of other conservational issues as well as contributing regularly to a number of arts & crafts publications.
With notes from Denise McCann



DENISE McCANN (1977)
Tattoo Man
The Fugitive
Songmaker
Angel Face
Midnight Madness
Don't Wanna Forget You
Drought Song
Cisco's Blaze
The Singer

TATTOO MAN (1978)
Tattoo Man
I Don't Want To Forget You
Midnight Madness
The Singer
White Heat
Drought Song
Too Good To Be True
Songmaker
Angel Face

I HAVE A DESTINY (1979)
I Have A Destiny
It Hurts Just Like The Real Thing
I Like The Look
Falling In Love Again Suite
Falling In Love Again
Computer Breakdown
Can't Help Myself
The Boys In The Back Room
Falling In Love Again (reprise)