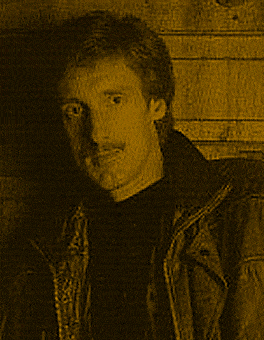 D
espite being born into a farming and cowboy life, George Fox's ability to resonate with country audiences was anything but natural. Born in 1960, his family moved from Calgary to a cattle ranch outside Cochrane while he was still young, but he didn't pick up the country music vibe until the age of 20, when he was an exchange student in Sweden. Although he'd already been in a rock band for a couple of years, his host family was interested in traditional country music, so on their request, he brought some records along.
It was then that he started to properly appreciate the music, and when he returned to Alberta's Foothills in 1988, he started playing around the bars on weekends, and financed his own demos through money that was being set aside for a new tractor. One of the tapes he was selling at his shows eventually wound up on the desk of reps at Warner Music.
They signed him to a deal and set him up with producers Dan Lowe (guitarist for 49th Parallel, Painter, Hammersmith, 451 Degrees, Prototype) and Gerry Martin. His self-titled debut album was released in 1988 and was almost instantly certified gold for 50,000 units sold on the backs of the top 10 singles, "Angelina" and "Lonesome Avenue Goodbye (Goldmine)." "Long Distance" and "RBJ" also spent time on the charts, and the album peaked at #16. Other noteable cuts included the Hank Williams Sr standard "Lovesick Blues" and Wilf Carter's "I've Been Everywhere."
After earning a Juno nomination for country male vocalist of the year and a CCMA (Canadian Country Music Association) award for rising star of the year, he followed it up a year later with more gold success in the form of WITH ALL MY MIGHT. Brian Ahern and Gregg Brown were added to the production team of Lowe and Martin, and recorded in Nashville, the album was nearly six months in the making. But proof was in the pudding, and four singles made it to the top 10 – "No Trespassing," "Bachelor Girl," "Lime Rickey," and the title track. Warner's American arm caught on to what all the buzz was about, and released the album Stateside, along with three cuts from the debut – "Angelina," "Hey Johnny," and "Goldmine." For his efforts, Fox became one of the hottest tickets on the tour circuit, hitching rides on tours by Randy Travis, Dolly Parton, George Strait, and Willie Nelson, playing to sold-out crowds across Canada, and also making a couple of stops along the way in the US. And he was again nominated for a Juno for country male vocalist of the year.
He won the award in 1990, his first of three straight years on the podium, and his third straight gold album was the result of teaming up with new producer Garth Fundis. SPICE OF LIFE also marked a noticeable decline in Fox's contributions for the songwriting. Still, four more singles were released, and "Fell in Love and I Can't Get Out," "I Know Where You Go," and "Here Today, Here Tomorrow" all spent time in the top 20, while the title track peaked at #21. A bar room favourite was also found in his cover of Buck Owens' "There Goes My Love."
Critics weren't sure at first of what to make of Bob Gaudio (Neil Diamond, Four Seasons) as producer for his next project. Released in '93, MUSTANG HEART had a definite shift in sounds, with keyboards more prevalent than the traditional country flavourings. Still, the fiddle, and acoustic and steel guitar often took centre stage, and all six singles – "Clearly Canadian," the title track, the sombre "Breakfast Alone," "Honest Man," "No Hasta La Vista Tonight" and the two-stepper's delight "Wear and Tear On My Heart" proved the critics wrong, all making it to the top 10, and all but "Clearly Canadian" peaked in the top 5 across the country. By this point he was also headlining his own tours, and was one of the hugest hits in Australia in years when he played there for the first time for a series of sold-out shows. That year also saw him win his third CCMA award for male vocalist of the year.
1995's TIME OF MY LIFE gave Fox his first number one single, in "What's Holding Me." It was followed to the top that July by "First Comes Love," which also crossed over on to the adult contemporary chart. The album saw the return of Gaudio as producer, and it continued in its predecessor's path of moving Fox over to a more accessible sound for audiences. The title track made it to #10, giving him his fifth straight gold record. The tour bus kept rolling for a year and a half, and along with his usual stops across North America, he also did a European tour which saw him play in Switzerland, Spain, and in front of the Canadian troops stationed in Germany.
In '96 he was nominated yet again for country male vocalist of the year at that year's Junos, the eighth time his name was in the hat, and taking some time off for the next couple of years didn't stop the hits from coming. "I Give You My Word" and "The Night the Barn Burned Down" were both new tracks on GREATEST HITS 1987-1997, and both spent time in the top 20.
His first tour of Brazil came on the heels of 1998's SURVIVOR album, for which new producer Kim Tribble had a hand in writing most of the tracks. The top 10 lead-off "I'm Gone" made it to #7. Written by Marv Green and Rick Orozco, it was one of two songs penned by outside writers, with Keith Urban's "The Greenest Grass" being the other. "Do The Math" made it to #17, while the title track and "How Do I Get There From Here" both peaked on the outside of the top 20.
After releasing his holiday album, A GEORGE FOX CHRISTMAS in 1999 on his newly established Trail of the Fox Records, he took a step back from the public eye, and moved to a farm outside Ancaster, Ontario to enjoy a home life. Aside from the occasional performances, he didn't return to the studios until 2004, for CANADIAN. Unlike previous albums, Fox wrote the majority of the material himself, and the lead single, "How Do I Get There From Her" returned him to the charts. It peaked at #21, while its follow-up, "High Toned Years" failed to chart. The album was solely dedicated to his home country, and also featured the Gretzky tribute, "Wayne The 99er," "Alberta Roots" (co-penned by Kim Tribble), and "North West Mounted Police."
Warner meanwhile released another compilation in its ESSENTIALS series in '95. Fox returned in 2006 with ALL DUE RESPECT. A collection of 13 cover tunes, it included some of the songs that helped shape his influences and career from all genres, including Marty Robbins' "Cattle Call," Dean Martin's "Everybody Loves Somebody," Mel McDaniel's "Baby's Got Her Blue Jeans On," and Don Ho's "Tiny Bubbles."
Along with eight Juno Award nominations (including three wins), three CCMA awards, and nine RPM Big Country Awards (including winning male vocalist of the year from '89 to '93 inclusive), Fox also wrote his first book in 2006. "My First Cow – Ranch Stories" told the story of growing up into a farming family, and its indelible mark on the Canadian culture landscape.