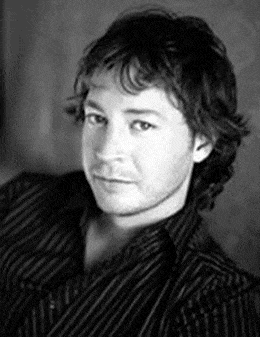 B
orn in Calgary in 1972 as Paul Rennee Belobersycky, Paul Brandt was raised in Airdrie, and had been singing and playing guitar since before he was a teen, listening to the day's top country hits, as well as the gospel and traditional bluegrass and country influences from his parents. His first public performance being his high school graduation, singing "Amazing Grace." Although thoughts of stardom were in his head as he struggled as a musician, he was actually working as a pediatric nurse at the Alberta Children's Hospital when he got his big music break in 1993.
He placed second in a talent search contest with his song, "Calm Before The Storm," earning him some time in a recording studio and a spot on an MCA Records compilation disc. In turn it eventually led to his demo sitting on the executives' desks at Warner Music. A&R rep Paige Levy was convinced he could be the next big thing, and signed him to a deal with their Reprise branch in Nashville. He moved south and burst onto the charts in '96 with his debut album, CALM BEFORE THE STORM, which spent nearly two months at the #1 spot on the Canadian albums chart.
For the next thirteen months, he was on the road throughout Canada and the US with the likes of Marty Stuart, George Strait, Travis Tritt, Wynona Ryder, and Clay Walker. During that time "My Heart Has a History," "I Meant to Do That," "Take It from Me," and "A Little in Love" all made it to #1 on the singles chart, setting a record in Canadian country music, and his videos were some of the most requested on the network and individual TV programs. He was nominated for two Junos, winning one, and six CCMA nominations, with three wins. "My Heart" became the first song by a Canadian country male artist since Hank Snow in 1974 to make it to #1 in the US. Two more American top 10s also helped him earn CMT's top new male artist award. The album was eventually certified gold in the US (100,000 units) and 5X platinum at home (500,000 units).
His much anticipated sophomore album came in the form of OUTSIDE THE FRAME in the fall of 1997. Although it didn't fare as well on the American charts, it became his second straight #1 album. It was declared platinum on the strength of four top 10 singles, A Little in Love" (#1), "What's Come Over You," "Yeah," and the title track. The album also featured a duet with Kathy Matea on "We Are The One," "Chain Reaction," and "I Believe."
Like its predecessor, it featured Leo contributing to the songwriting as well as producing, with Brandt also calling on the services of some of Nashville's finest writers, including Tom Shapiro, Bob DiPiero, Steve Rowen, and Rick Bowles. In between stops at the Junos and CCMA ceremonies, he spent the next year and a half touring both sides of the Atlantic.
A PAUL BRANDT CHRISTMAS: SHALL I PLAY FOR YOU? gave DJs a reason to keep him on the airwaves through to the end of 1998. Along with the traditional yuletide favourites, it also featured a cover of Buck Owens' "Santa Looked Alot Like Daddy" (featuring Terri Clark, a re-working of Dave Dudley's "Six Days On The Road", Kim Richie guesting on "Run Run Rudolph," and a pair of tracks with Union Station.
1999 started with Brandt winning his fourth Juno for country male artist of the year while finishing up work on his next album. For THAT'S THE TRUTH, he assumed more of a hands-on writing approach, and although it didn't match the success of his first two outings (particularly in the US), it still produced four singles – the #1 title track, the #13 "It's A Beautiful Thing," "That Hurts," and "The Sycamore Tree."
The Canada-only WHAT I WANT TO BE REMEMBERED FOR in 2000 (featuring the new "There's Nothing I Wouldn't Do" and the title track) marked a period of rest for the artist, who was also humming and hawwing about starting his own label. He left Warner and opened the doors to Brand-T Records, marking the occasion with SMALL TOWNS AND BIG DREAMS in 2002. Largely acoustic and recorded off the floor, it was certified gold, and the lead-off "Canadian Man" also marked his return to the #1 spot on the singles chart, and was followed into the top 10 by "I'm Gonna Fly," as well as "When You Call My Name" and "Take It Off."
After his stand-alone single "Hope" failed to chart in '03, he won his second straight CCMA for album of the year, and a Juno nomination for country male artist of the year, for 2004's THIS TIME AROUND. Featuring the hits "Alberta Bound" and his cover of CW McCall's "Convoy," "Leavin'," "Home," and "Rich Man" found their way onto the charts, and gave him a platinum album. Additionally, "That's What I Love About Jesus" also earned a GMAC (Gospel Music Association of Canada) award.
He offered up his second holiday album in '06 with THE GIFT. The critically acclaimed album won three more GMAC awards, and featured his own songs, "Hands" and "A Gift" (co-written by his wife Elizabeth), and a twist on his previous hit cover from McCall, this time dubbed, "Christmas Convoy." The song became an unexpected moderate hit in the US, peaking just outside the top 40, as well as a future staple on Canadian radio around the holiday season.
He released RISK in the fall of 2007, featuring the top 20 singles "Didn't Even See The Dust" and "Come On and Get Some," as well as later singles that kept him on the charts until the spring of '08 – "That's Worth Fighting For," the title track, and "Virtual Life." Brandt wrote the overwhelming majority of the material on his own, along with a few co-written by Steve Rosen, and Nichole Norderman's "Hold On (Love Will Find You)." The album reached #4 on the charts and earned him another Juno and another CCMA, and he continued to tour through until the following spring, including a few sets of short runs Stateside.
By the time he released GIVE IT AWAY in 2011, he'd received a pair of honorary doctorates – one for Fine Arts from the University of Lethbridge, and one in divinity from Briercrest College and Seminary. The album reached #13 on the Canadian chart, and produced a top 40 hit in his cover of Red Simpson's "The Highway Patrol," and four more singles – the title track, "Together Again," "You," and "Now," although none of them made the top 40. It also featured re-worked versions of two of his earlier hits – "I Do" and "My Heart Has A History."
After receiving a Lifetime Achievement Award at the 2011 Alberta Music Awards, the definitive collection was released in 2012. The boxset simply entitled NOW included his entire back catalogue, a documentary DVD, various out-takes, assorted music videos, and a redeemable coupon for his forthcoming album. That album came in the form of JUST AS I AM later that year. Predominantly a religious experience, it mostly contained covers of gospel standards, including "Amazing Grace," The Old Rugged Cross," and the lead-off "Jesus Loves Me." It produced no singles, but the album again garnered him various honours and awards for gospel music.
Off stage and out of the recording studio, Paul Brandt has lent his name to a number of charitable and social awareness campaigns, as has his wife Elizabeth, including work with terminall ill children. His philanthropic efforts were honoured with his eighth Juno Award, and his most personally satisfying, with an Allan Waters Humanitarian Award at the 2008 ceremony.