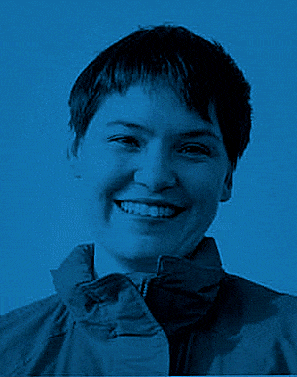 B
orn in Churchill, Manitoba in 1967, Susan Aglukark's family spent most of her youth moving around the Keewatin Region of the Northwest Territories, eventually settling in Arviat, a community of about 1,300 people in what is now Nunavut. After finishing high school, she moved to Ottawa and worked with the government as a linguist, and then accepted a job as an assistant with the Iniut Tapirisat (Brotherhood) of Canada, a political lobby group, and caught a flight back north in the late '80s.
Although she'd always dabbled in writing and was proficient on the guitar, it was then that she first began performing in front of audiences, singing at various functions throughout the territories in both English and Inuk. The CBC was doing its job back then, and recognizing her talent, flew her to Toronto to record for their 1990 showcase on Inuit performers, DREAMS FOR YOU.
The video for her song "Searching" won a Much Music Award, which led to her first indie album, ARCTIC ROSE in '92. Predominantly originals co-written with friends, the record dealt with personal and social issues in tracks like "Song of the Land" and "Wonderin' Child," as well as "Amazing Grace" in Inukituk and Charlie Major's "Still Running," who also co-wrote "Mama's Prayer" with her. "Searching" became her first single, but failed to make an impact. A Christmas album followed less than a year later, which along with the single "Little Toy Trains," featured a dozen traditional favourites. Eventual proper distribution saw the album also released in the US, Pacific Rim, New Zealand, and Australia.
But it was the album THIS CHILD later that year that made her a commercial smash success after signing with EMI. The first single, "Song of the Land" made her the first Inuit performer to have a Canadian top 40 hit, and she followed it with "Still Running." The uplfiting "O Siem" was next, crossing genres and playlists and making its way to #1 on both the country and adult contemporary charts. The title track deals with the tragedy of suicide, and was written for the Canadian made for TV movie, "Trial at Fortitude Bay," which aired in late '94, and was based on the white man trying to impose their laws and justice on a northern Inuit community. By the time "Hina Ne Ho," an Inuit family's winter survival tale, and "Breaking Down" followed it into the top 10, the album was certified triple platinum.
A year later she was nominated for five more Junos, taking home the award for Best Music of Aboriginal Canada Recording. Now officially living in Oakville, she took several years off, working with various non-profit environmental and Aboriginal groups. She didn't record again until 2000 with UNSUNG HEROES. Filled with tales of love of community and one's self, and personal triumphs, it featured her top 20 "One Turn Deserves Another," and the story of Nunavut's creation in "Turn of the Century."
Aglukark maintained a busy schedule speaking at the Melbourne Music Festival, the WOMAD Festival and at the Davvi Suuva Music Festival in Sweden, as well as regular speaking tours throughout Canada. Speaking engagements and philanthropic duties that have included everything from school board conferences to overseas dealings with Arctic tourism, anti-drug programs with the RCMP, and the Special Olympics, keeping her out of the studios again for the few years.
She returned with BIGGER FEELING in 2004, followed by BLOOD RED EARTH in '06, the same year she returned to the Juno nominations lists.Her cross-over musical appeal was as high as ever, but as the music industry changed, conventional hits began diminishing, with only "Shamaya" cracking any top 40 lists, although songs like her cover of the Fleetwood Mac classic "Songbird," She also kept herself busy appearing on several other projects, including those for the likes of Rita MacNeil's TV specials and several CBC and Much Music programs.
She's received several honourary doctorates and other distinctions, two from the University of Alberta and one from the University of Lethbridge, as well as numerous other awards and tributes, including being named an Officer of the Order of Canada in 2006. She's also been handed several music awards and recognitions, beginning with the CCMA's Vista Star Award in 1992, and ??? Junos, beginning a year later.
Throughout her career, Susan Aglukark has won deep and widespread recognition for not only writing about social issues with songs like "Citizens of the World," but the most personal as well, including "Cathy" (her niece's suicide) and "Suffer Little Children" – about the trauma of sexual abuse. Still performing over the years on select short tours and special engagements, several of her songs have appeared on assorted various artist compilations, and in the summer of '06 was also one of the regular performers during the Calgary Stampede.
She returned again with WHITE SAHARA in 2011, a compilation album with various re-recordings and remixes, including "O Siem," "One Turn Deserves Another," "Ni Na Ho," and the new track "Revolution Road."